About Us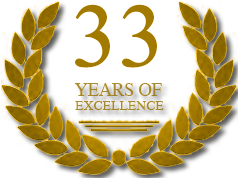 Now 29 YEARS in the business of providing unparalleled level of, grounds maintenance, landscape design, installation of landscapes, water features, planting, seasonal Spring/Summer/Fall/Winter arrangements. Now 29 YEARS of experience in the industry.
We are a Toronto, Ontario based, family owned and operated business, established in 1989. Our client base is made up of residential, high rise apartment buildings, commercial and industrial properties, as well as, culls de sac (residential private parquets). We service the Greater Toronto, Etobicoke, Mississauga & Thornhill areas.
Additionally, we have recently introduced consulting services - we can guide & advise you on your landscape needs. You can take the information & implement what's needed on your own, or you can have us the professionals do it for you. Your choice. We are a true and trustworthy partner in all of your landscape needs!
Joe Belo is joined by his wife, Irene, as well as, their son Jason, who joined the family business in 2005. As well, crews of full time employees make up the Green Valley Landscaping Inc. team. As a small, family owned and operated business, we can better manage and maintain the high level of service and attention, which each of our clients deserves.
Joe Belo has gained his 29 YEARS of experience in the industry, through education, training, as well as, volunteering his services in the industry. Our team is continually being educated and trained, in order to deliver the most current and effective methods in the industry. Joe Belo is a true and committed professional who prides himself on delivering knowledge and experience to each & every client ! His strong ability to manage time efficiently without compromising quality, has been a main factor for his business's 29 YEARS of successful growth. It has been said by many clients that Joe's "professionalism and his maintenance of a very high level of service from the very first day, demonstrates tremendous integrity and value of Green Valley Landscaping Inc.". Joe's creativity in artfully placing thorough thought and expertise into the designs and plans which he creates for his clients, together with his commitment to delivering "GREAT VALUE", makes him a true partner, who his clients trust !
Being members of Landscape Ontario Horticultural Trades Association, is of great importance to Green Valley Landscaping Inc. Being a part of an organization which holds every member to a code of ethics and professionalism is a class which Green Valley Landscaping Inc. is very proud to be a part of ! It is extremely important to be a member of an organization, where clients are able to check on the credibility of who they choose to do business with.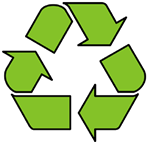 We at Green Valley Landscaping Inc. are continuously "THINKING GREEN" beginning with advocating to our clients the benefits to our environment of utilizing organic products, as well as, recycling all recycleable materials from our landscape projects. We truly believe in "GREEN FOR LIFE" for the future, the good of our environment, the future world for our children and for all human and natural life of our planet !
Our strong belief in customer satisfaction, respect and fair treatment, as well as, the loyalty which we have received from our high repeat / referral business frequency, has been the main factor for our successful 29 YEARS of growth.