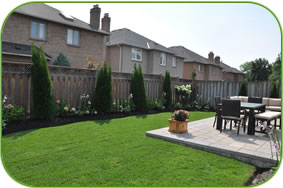 A Spring clean-up will consist of one visit in April, which will entail: prune, trim all plant material as required, dethatch all lawn areas, cultivate all soils, edge all beds, pickup debris and air blow all patios, decks, walkways and driveways.
For non regular maintenance needs, a Spring clean-up can be arranged to be done, after the month of April.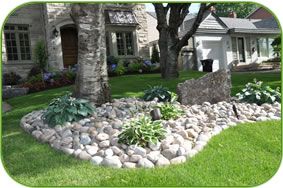 ADDITIONAL SERVICE AVAILABLE: Seeding and top dressing of lawns with peat moss & grass seed is also available for those lawns in need of repair or simply just to improve the health and appearance of an existing lawn. The optimal window of time to do this is, during early Spring, before the first grass cut is done in May.
Ask us for details by calling us at (416) 255-3904